Pride Month and LGBTQIA+ Survivors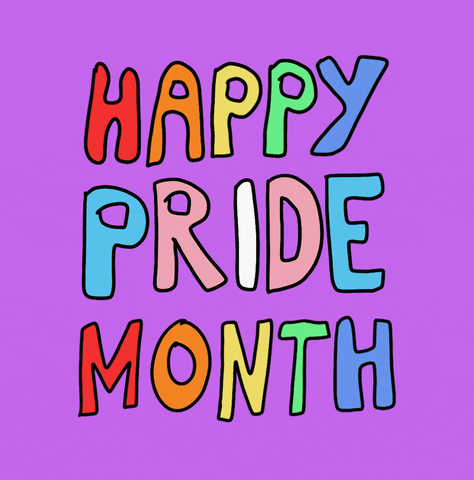 Pride Month and LGBTQIA+ Survivors
By: Alejandro Pacheco, SARC Intern
HISTORY AND OVERVIEW
On June 1, 2021, President Joseph R. Biden Jr. officially proclaimed June 2021 as Lesbian, Gay, Bisexual, Transgender, and Queer (LGBTQ+) Pride Month, marking four years since the last official proclamation of Pride Month by former President Barack Obama in 2016. The term "PRIDE'' was first coined in 1966 as an acronym for Personal Rights In Defense and Education. Since then, it has been a month of acknowledging the specific obstacles people of the LGBTQ+ community have faced throughout history and even now. June serves as a haven to be open and proud of every sexual orientation, celebrate differences, and provide an opportunity to safely and peacefully protest the current issues people of the community face.
On June 28, 1969, tensions grew higher as police raids were becoming more prevalent in gay bars and clubs. Police harassed, sexually assaulted, and socially discriminated members of the LGBTQ+ community consistently. As the brutality worsened, the Stonewall Riots began and would continue for the next five days. At the Stonewall Inn, a local bar and exclusively known 'gay dive', riot-induced raiding occurred. Police would enforce the gender-appropriate clothing statute while manhandling attendees. Within minutes of the raid, riots broke out in response to the continuous mistreatment and disrespect of patrons and customers by law enforcement. Activists then, specifically from the Stonewall Riots, have paved the way for the Pride Parades we see today. Some of the most prominent activists and leaders of the Stonewall Riots include Marsha P. Johnson, a Black-American Transgender woman and self-identified drag queen who was at The Stonewall Inn on the first night of the riots. Many eyewitnesses have identified her as one of the main initiators of the uprising, also known as "The Stonewallers." Sylvia Rivera was a Latina-American self-identified drag queen who was a gay and transgender activist in the 1960's and 70's. She's known for participating in the Stonewall Riots of 1969 and establishing the political organization STAR, alongside her friend Marsha P. Johnson. Another vital LGBTQ+ activist was Brenda Howard, who is responsible for developing and executing the first LGBTQ+ Pride March in 1970.
Today, marking the 52nd anniversary of the riots beginning, SARC recognizes the Stonewall riots as the defining moment and immense force for the furtherment of LGBTQ+ political activism that it was and continues to be. It led the way to the creation of numerous gay rights organizations, including the Gay Liberation Front, Human Rights Campaign, GLAAD (formerly Gay and Lesbian Alliance Against Defamation), and PFLAG (formerly Parents, Families and Friends of Lesbians and Gays), among many more. Additionally, it inspired the exhibition of hundreds, if not thousands, of Pride Parades across the globe throughout the decades. Thereby, solidifying its place in history as a movement that commemorates sexual diversity and protests discrimination and violence against the community still present in today's society.
STATISTICS TO KNOW
According to research on Intimate Partner and Sexual Violence by the Center for Disease Control and U.S. Transgender Survey from 2010 and 2015:
· 26% of Gay men and 37% of Bisexual men experience rape, physical violence, or stalking by an intimate partner
· 46% of Bisexual women have experienced rape
· 44% of Lesbian women and 61% of Bisexual women experience rape, physical violence, or stalking by an intimate partner
· 47% of Transgender individuals are sexually assaulted at some point in their lifetime
HELPFUL TIPS
Here are some ways that you can support LGBTQ+ survivors according to the Rape, Abuse & Incest National Network (RAINN):
· Listen. Many people in crisis feel as though no one understands them and that they are not taken seriously. Show them they matter by giving your undivided attention. It is hard for many survivors to disclose an assault, especially if they are not out yet and by disclosing would have to come out at the same time, so drop what you are doing and be there for them.
· Validate their feelings. Avoid making overly positive statements like "It will get better." or trying to manage their emotions, like "Snap out of it." or "You shouldn't feel so bad." Make statements like "I believe you." or "That sounds like a really hard thing to go through."
· Express concern. Tell them in a direct way that you care about them by saying something like "I care about you." or "I am here for you."
· Use inclusive language that affirms the survivor's gender identity and sexual orientation. Rather than assuming someone's gender identity or sexual orientation, use neutral language like "partner" or "date" instead of "boyfriend/girlfriend." Try not to assume what someone's gender identity or preferred pronouns are; it's a better idea to let them tell you, or you can ask what they prefer. You can always use "they" instead of "he/she" if you are unsure.
· Do not ask about details of the assault. Even if you are curious about what happened and feel that you want to fully understand it, avoid asking for details of how the assault occurred. However, if a survivor chooses to share those details with you, try your best to listen in a supportive and non-judgemental way.
Need some more guidance?
Here are some supportive things to say to a LGBTQ+ survivor according to the Rape, Abuse & Incest National Network (RAINN):
· "I believe you." and "It took a lot of courage to tell me about this." It can be extremely difficult for survivors to come forward and share their story. They may feel ashamed, concerned that they won't be believed, or worried they'll be blamed. Be careful not to interpret calmness as a sign that the event did not occur—everyone responds to traumatic events differently. The best thing you can do is to believe them.
· "It's not your fault." and "You didn't do anything to deserve this." Survivors may blame themselves, especially if they know the perpetrator personally or were under the influence of alcohol or drugs when the assault occurred. Remind the survivor, maybe even more than once, that they are not to blame.
· "You are not alone." and "I care about you and am here to listen or help in any way I can." Let the survivor know that you are there for them and willing to listen to their story if they are comfortable sharing it and that you do not judge them for what happened. Ask them if there are others in their life they also feel comfortable going to, and let them know about the help that is available through the National Sexual Assault Hotline.
· "I'm sorry this happened." and "This shouldn't have happened to you." Acknowledge that the experience has affected their life. Phrases like "This must be really tough for you." and "I'm glad you felt you could share this with me." help to communicate empathy.
The Sexual Assault Resource Centers mission is to end the cycle of sexual violence in the Brazos Valley through education, empowerment, and advocacy. Some of our free and confidential services include:
Individual Counseling & Support Groups

Crisis Intervention

Prevention and Awareness Education

Volunteer Opportunities
Whether you or someone you know needs s
upport, or you want to be a warrior for the cause to end sexual violence, do not hesitate to contact us or call our 24/7 crisis hotline (979) 731-1000. We see you, we hear you, and we believe you.
RESOURCES
Violence Against Trans and Non-Binary People - VAWnet
Sexual Assault and the LGBTQ Community- Human Rights Campaign
Rape, Abuse & Incest National Network (RAINN)